Women's Auxiliary Plano Chapter
The Women's Auxiliary is a non-profit organization established in 1962 by leaders in our community with a mission to render efficient and effective service to all units of Children's Health℠. Our members have been dedicated ambassadors of Children's Health for the past 60 years.
Join The Women's Auxiliary Plano
Letter from the President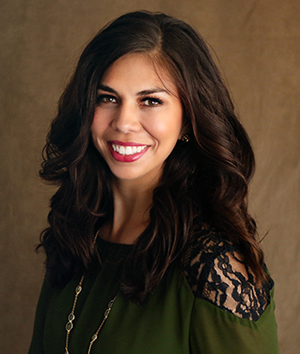 Thank you for your interest in and dedication to the Women's Auxiliary to Children's Medical Center Plano. I am honored to serve as Auxiliary President for the 2022-2023 year and excited to work with this group of dynamic women who are committed to serving the patients, their families, the hospital and our community. Our mission is simple, to make life better for children. If you have ever had a child, grandchild, niece, nephew or a friend's child at Children's, you know this is a very special place for anyone who enters its doors.
It is an exciting time for Children's Health℠ and the Women's Auxiliary. Children's Medical Center Plano is in the throes of expanding their walls and services to meet the ever-growing needs of our community and pediatric population. The Women's Auxiliary is also preparing to support the expanding hospital programs and services so Children's Health can continue to provide the best care possible for the countless patients and families they serve.
The Women's Auxiliary is a group of passionate and committed women volunteering, serving as ambassadors in the community and raising funds to support the dedicated doctors, nurses and staff who provide life-saving care to the children of North Texas. Over the past 12 years, our members have given more than $2 million dollars to Children's Medical Center Plano. These funds were raised through special events, including North Texas Giving Day, Santa's Workshop, the BOO Yard Sign Challenge and, of course, our signature event, Legacy of Love, which was completely transformed this past year with a fresh new format which included our key-note speaker, Barbara Pierce Bush.
There are many ways to get involved with the organization. Auxiliary members impact the lives of patients and their families at Children's Medical Center Plano by distributing necessity items from our Patient/Family Support Cart. Every child facing surgery receives a teddy bear not only to hug, but also to help staff demonstrate upcoming procedures, and no-sew blankets are distributed to patients to offer comfort and security. Auxiliary members also support and encourage Children's staff members with staff appreciation treat baskets and gift wrapping services during the holidays.
Last year, our funding benefited many critical programs at Children's, including Neonatal Services on the Plano campus, Pediatric Mental Health, ECMO Program, Spiritual Care, Pet Therapy, Bear Hugs, Patient Support Services and the Employee Care Fund. We are especially proud that we could make a multi-year pledge in support of the Plano Campus expansion that will benefit patients and families for generations to come. Also, this past year the expanded and enhanced Women's Auxiliary Playground reopened and is now designed to better accommodate children of all abilities that visit the Children's Plano Campus.
As we enter our 13th year of service, I look forward to the continued growth of our Plano campus, as well as the growth of our Auxiliary. I want to thank all those members who made last year an amazing success, as well as all of those that have already signed up to make 2022-2023 just as wonderful. The past two years have been difficult, to say the least, but we are all emerging from the difficulties of COVID-19 stronger and more resilient than ever before. The women of the Auxiliary are dedicated to Children's Medical Center Plano and the community. Thank you for joining us in our efforts as we continue to make life better for children.
Sincerely,
Donna Ivy
President 2022-2023
Women's Auxiliary to Children's Medical Center Plano
Donate to the Auxiliary

The Women's Auxiliary carries out its mission by raising funds to support high-need areas of the hospital. Thank you for helping us.

Become a Member

Membership is open to all women committed to the Auxiliary's mission of helping Children's Health make life better for children.

Events and Projects

We carry out our mission by raising funds to support high needs areas of the hospital through several annual fundraising projects and events.
2021-22 Women's Auxiliary Plano Photos
Leadership

Congratulations to our 2021-2022 officers. Your leadership will help Children's Health fulfill its mission to make life better for children.

President
Donna Ivy
President-Elect
Diane Hopson
Treasurer
Chris Krupa Downs
Treasurer-Elect
Mary Ellen Owen
Recording Secretary
Kathy Schell
Corresponding Secretary
Heather Lothes
Parliamentarian
Allison Doyle
Boo Yard Sign Challenge
Kelley Spurlock
Beth Vasil
Communications
Beth Webb
Deck the Halls
Kelley Feagins
Deck the Halls-Elect*
Brandi McKay
Gifts
Joan C. Smith
Tracy Tomson
Graphic Design*
Melissa Bullock
Hospitality
Joa Muns
Pam Wohlers
Legacy of Love
Whitney Digges
Jenna Maynard
Legacy of Love-Elect
Amanda Konersmann
Justine Sweeney
Membership
Lori Antonioli

Newsletter*
Heather Webb
Nominating
Lisa Raskin
Patient Support
Jennifer Johnson
Patient/Family Support Cart
Marilyn Mahoney
Debi Means
Patient Support Blanket Coordinator*
Brenda Harrell
Patient Support Hospital Holiday Party Coordinator
Diane Danks
Jenny Wood
The Red Balloon League
Melanie Wong
Santa's Workshop
Maggie Tarsinos
Amber Wax
Santa's Workshop-Elect*
Casey Erdmann
Social Media*
Elyse Graver
Special Events and NTGD
Joyce Logan
Sheri Steele
Sponsor Development
Joan C. Smith
Sharon Yager
Staff Appreciation
Open
Staff Appreciation Basket Coordinator*
Christel Morrison
Staff Appreciation/Holiday Gift Wrap Coordinator*
Becky McKinney
Strategic Planning
Jean Callison

*Ex officio, non-voting members of the Board of Directors

Lifetime Members

Update Lifetime Membership Information

Plano Lifetime Members (as of July 2022)

Susan Abernethy
Lara Ashmore
Stephanie Barnes
Carrie Benson
Jennifer Berry
Denise Bickel
Rita Bisacca
Wendy Blackwell
Sandy Brennan
Donna Bryant
Karla Bryant
Lynn Buxton
Jean Callison
Nora C. Carter
Rebecca Egelston Caso
Traci Chrisman
Phyllis Cole
Laura C. Curran
Betsy deVenny
Allison Doyle
Cristina Durovich
Jennifer Edgeworth
Lucy Edling
Wendy Engibous
Casey Erdmann
Wanda B. Farr
Nina Felt
Rachel Friedman
Dawn Gall
Pamela Grant-Clark
Lisa Guerrero

Sherie Hammett
Holly Hassmann
Stephanie Hilburn
Diane Hopson
Joyce Houlihan
Ronelle Ianace
Donna Ivy
Patricia Johnson
Mindy Lefevre
Cece Liekar
Nicki Loper
Marilyn Mahoney
Kathy Manack
Downie Mathis
Brandy Matthews
Becky McKinney
Jenni McGaha
Debi Means
Letty Minkoff
Christi W. Mitchell
Joa Muns
Kimberly Nelon
René Neely
Lisa Norton
Mary O'Hanlon
Cissy Oldner
Belinda Orland
Linda Paulk
Ashleigh Pogue
Nicole Powell
Peggy Pratt

Marlo Pulliam
Kathy Railsback
Lisa Raskin
Abby Ray
Traci Redding
Kay Richardson
Jan Richey
Kathi Rupp
Carol P. Schauer
Kathy Schell
Teresa Sinacola
Colleen Smith
Joan C. Smith
Sheri Steele
Jenny Stutler
April Tate
Kimberly N. Terrazas
Tracy Tomson
Ruthie Vander Lugt
Sherrie Varrichio
Lisa Viguet
Donna Watkins
Beth Webb
Lisa Phelan Wellen
Nancy B. Welwood
Allison Whitfield
Carly Wohlers
Pam Wohlers
Sharon Yager
Tina Young

Hospital Support

The Women's Auxiliary supports Children's Health in many ways:

Staff Support

Throughout the year, teams of Auxiliary members express their appreciation to the staff at Children's for their commitment to the hospital, our patients and their families. Baskets of treats are provided to show our support and gratitude for their hard work and dedication to those in the greatest of need.


Patient Support

At the Plano Campus, the Auxiliary's Patient Support Committee has many ways for volunteers to get involved. Volunteers participate in making fleece blankets for patients, collecting special treats and distributing holiday goodie bags during Halloween and Easter, assisting children with holiday crafts and activities during the annual Tree Lighting event and coordinating a patient family dinner. We help make the patient's stay (and their family's) at the hospital as comfortable as possible by delivering complimentary snacks and toiletries via the Patient/Family Support Cart. Drives are conducted throughout the year to collect items for the cart and other patient support programs including:

Snacks and toiletries for the Patient/Family Support Cart
Fleece fabric for blanket projects
Art supplies for the Eating Disorders Clinic
Crayons and coloring books
Halloween and Easter goodies

The Patient/Family Support Cart makes a huge impact on thousands of patient families. We are pleased to provide this service and thank American Hotel Registry, GoGo Squeez & Niagara Bottling for their continued support to this complimentary service. If you would like to help, please contact patientsupport.plano@childrensauxiliary.org to get involved.

History of Giving

Since 1962, the Auxiliary has continued its tradition and rich history of service to Children's Medical Center by raising funds for hospital priorities through annual fundraising events and special projects. Through the incredible generosity and countless volunteer hours of its members and a community of friends and supporters, the Auxiliary has gifted more than $22 million to Children's.

The following is a list of gifts made by the Women's Auxiliary to Children's Medical Center Dallas and Plano chapters:

Construction and Renovation

12th Floor Critical Care Unit at Children's Dallas (wePromise Campaign gift)
Center of Excellence in Godly Play
Children's Garden
Children's Medical Center Plano expansion
Emergency Department renovation
Gift Shop and Admitting area renovations
The Heart Center
ICU Room in honor of George Farr
ICU Room in honor of Linda Harris
Krissi Holman Family Resource Library and Children's Collection
Neurology EEG room
Nourishment Room - Children's Medical Center Plano
Pauline Allen Gill Center for Cancer and Blood Disorders
Pediatric Intensive Care Unit renovations
Renovations to the Psychiatric Unit and Intensive Care Unit waiting rooms
School classroom for the patient education program
Team Work Station - Children's Medical Center Plano
Three operating suites at CHildren's Dallas (Diamond Jubilee Campaign gift)
Transfusion service improvements and outpatient phlebotomy lab
Transport services communications system improvement
Women's Auxiliary Playground expansion

Education

Asthma education pilot program
Bilingual services initiative education and evaluation
Clinical Research
Diabetes nurse educator
Home health care teaching guides
Management and staff development
Pathology/lab multimedia computer systems
Patient preparation materials
Plating distracting module for plastic surgery
Sepsis simulation equipment and training software
Toughbooks with charging stations

Equipment

Angel Eye Cameras for Neonatal Intensive Care Unit
Audiovisual carts for Pediatric Trauma
Beds and cribs
C-Arm portable X-ray for Pediatric Trauma
Children's Corner Gift Shop Systems Improvement
Diagnostic equipment for the Fetal Neonatal Program
DVD players and movies
External pacemakers for Cardiovascular Intensive Care Unit
ICU televisions and VCRs
Infant immobilization chair
iPads and customized stands
Laerdal SimBaby for Respiratory Care
Laerdal SimKid and Glidescope
Life-support equipment
Monitor and warmers for the Seay Emergency Center
Neonatal patient room equipment and crib
NOMAD Pro handheld X-ray Systems
Orthodontic Scanner
Ottobock Kima Strollers
Oxygen blenders and ECMO equipment
Pagers for ICU families and parent amenity kits
Picture Archiving and Communication System (PACS)
Playground at Children's Plano
Portable defibrillator/oximeter for Children's Transport Service
Portable X-ray machine
Pro Pac Monitor for Transport Service
Rehabilitation and Therapy Services
Relay Robot
Security safes for patient rooms
Sleep-monitoring equipment
Stryker cribs for operating rooms and operating room microscopes
Surgical robotic arms and cameras
Volunteer Management software
Wheelchairs for the Seay Emergency Center
Wheelchairs for teen population
Women's Auxiliary Playground at Children's Medical Center Plano
Virtual Reality Equipment for Chronic Pain Rehabilitation
Zoll X Series Monitors for Children's Transport Services

Programs

Arts & Humanities
Art Therapy Program
Bear Hugs
Beads of Courage
Bereavement Care
Camp Moss
Car Seat Safety
Center for Cancer and Blood Disorders
Center for Pediatric Eating Disorders
Child Life
Child Life - Funnyatricks ProgramTM
Children's Centennial History Book
Children's Health Andrews Institute for Orthopaedics & Sports Medicine
Children's Health Response Fund
Children's Plano 10-Year Carnival Celebration
Children's Research Institute
Comprehensive Gait and Mobility Program
Earn Nose and Throat (ENT) Program
Electronics package for patient infusion rooms at CCBD
Employee Care Fund
Endoscopy Lab/Omegaven Trial
Extracorporeal Membranous Oxygenation (ECMO) Program
Food Pantry in Partnership with North Texas Food Bank
Foster Care
The Heart Center - Neurodevelopmental Program
Indigent Care
Language Access Services
Music Therapy
Neonatal parent education
Pastoral Care
Patient and patient-family snack baskets for infusion rooms at Gill Center
Patient Family Support Services
Patient education program
Pediatric Intensive Care Unit (PICU) - Child Life Specialist
Pediatric Mental Health
Pediatric Stroke Project
Pet Therapy Program
Prenatal Dental Program
Recreational Art Program
Referral and Evaluation of At-Risk Children (REACH)
School-based Telebehavioral Health
School-based Telehealth program
Seay Emergency Center - Nitrous Oxide Program
Senior Nursing Student Day
Sensory integration assessment/treatment
Suicide Prevention and Resilience at Children's Program (SPARC)
Summer teen volunteers
Teen Recovery Program
TeleNICU Services

Scholarships and Seminars

Huvelle Memorial Loan Fund for Residents
James Farnsworth Health Careers Scholarship Endowment
Kenneth C. Haltalin Pediatric Seminar
Pastoral Care Seminar
Women's Auxiliary Scholarship Fund