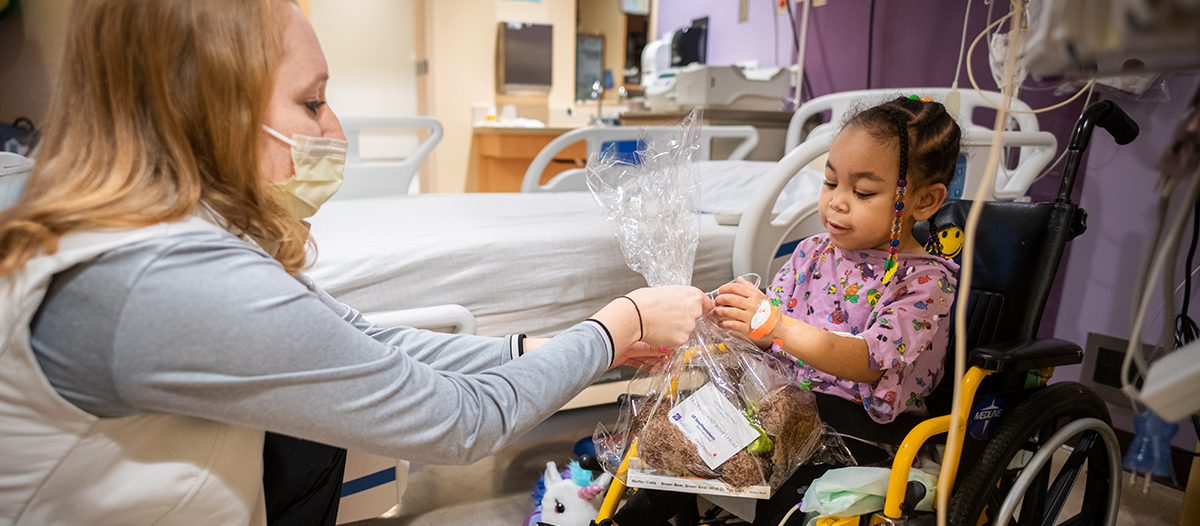 Host a Donation Drive for Children's Health℠
As a nonprofit organization, Children's Health depends on donations from organizations like you. Your donations help to provide high-quality care and comfort to children across North Texas. Hosting a donation drive and helping us collect items for kids to enjoy a little normalcy while they are in the hospital.
Please contact the Corporate Partnership team at corporate@childrens.com for more information on hosting a donation drive.
---
Hosting a Donation Drive – Quick Facts

Ready to host a donation drive for Children's Health! Great! Here's what you need to do:

Contact the Corporate Partnerships team at corproate@childrens.com
Decide what you want to collect and when you want to collect it
Promote your drive
Start collecting!
Schedule a time to drop off your items

Needed items

Make it count!

Children's Health is one of the largest and best nonprofit pediatric health care providers in the country, and the leading pediatric health system in North Texas. For more than 100 years, we've been making life better for children.

UT Southwestern and Children's Health have worked together for more than six decades to provide health care for children. Together, we are the only joint pediatric enterprise in North Texas with the depth of experience and breadth of specialties to handle the most complex clinical care for kids.

Social Media

Get pictures and content to post on your social media channels about your donation drive with Children's Health. Copy, paste and edit the posts below directly onto your platform.

Option 1 English
We're proud to work with @childrensHealth to host a donation drive for children to enjoy a little normalcy while they are in the hospital. We're collecting ___ from now until ___. Drop off donations ___.

Option 2 English
We're partnering with @ChildrensHealth and hosting a donation drive! Bring your new ____ from ___ - ___ to the corporate headquarters. We're #makinglifebetterforchildren

Digital and Printable Fliers

Email fliers to organization members, or place printed flyers around the office.

Images

Sample images coming soon!
Contact Us
Thank you for helping make life better for children. We look forward to working with you and your organization. Please email corporate@childrens.com.