Childhood Cancer Awareness Month
September is Childhood Cancer Awareness Month, an opportunity to shine a light on the need for support of pediatric cancer treatment and research. Read below for a letter from Darrell Crall and Donovan Lewis, generously serving as co-chairs of this special initiative.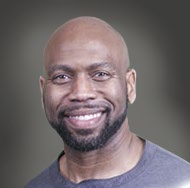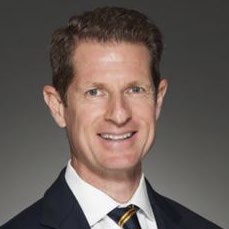 We hope this letter finds you and yours healthy and well during this unprecedented time. Like so many, we have historically taken for granted good health for ourselves and our families. The COVID-19 crisis has certainly reminded us of our relative fragility and has also taken a heavy toll on our health care systems.
For nonprofit hospitals like Children's HealthSM committed to addressing the diverse and complicated health needs of our children, the economic toll has forcefully impacted fundraising. For more than a century, the mission of Children's Health has been to make life better for children. Dedicated doctors, nurses and staff — our health care heroes — have kept an unwavering focus on that mission during these uncertain times, and they need our help.
September is Childhood Cancer Awareness Month, and we've teamed up to shine a light on the growing need for support of Children's Health. Illness and injury haven't stopped during this time, and Children's Health has continued to treat its patients, support their families and keep them safe from the virus that causes COVID-19.
As we plan to give back during this year's North Texas Giving Day, we are proud to say, "I Choose Children's." We hope you'll join us by supporting this one-of-a-kind nonprofit.
We are honored to co-chair these initiatives as part of Childhood Cancer Awareness Month and ask you to please consider giving at any level outlined within the accompanying sponsorship packet. Join us in making life better for children.
Thank you so very much for your consideration.
Sincerely,
Darrell Crall
PGA of America, COO
Donovan Lewis
KTCK-AM - The Ticket
Get Involved
Choose Children's Health for Childhood Cancer Awareness Month in the following ways:
Donate

Give now to support Children's Health during Childhood Cancer Awareness Month. Every gift helps us provide world-class care for the children who need us.

Bid in the Auction

From Ryder Cup tickets to VIP dining experiences, auction proceeds benefit Children's Health. The auction runs through Oct. 10.

Play Yellow

Enjoy family fun and entertainment during the inaugural Children's Health Family Golf Week, held Oct. 4 through 10.
Learn More
The Pauline Allen Gill Center for Cancer and Blood Disorders at Children's Health is one of the nation's premier pediatric specialty programs devoted exclusively to children who have cancer and hematologic disorders. As the largest childhood cancer and blood disorders center in North Texas, we treat one in five children in Texas diagnosed with cancer.
Together, our children's cancer and blood disorder specialists care for more than 1,000 new patients each year. In addition to providing exceptional clinical care, we strive to eradicate childhood cancer and blood disease through our research.
Questions? Contact us at giving@childrens.com to learn more.