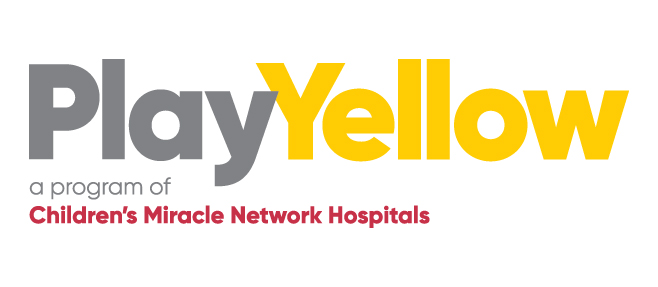 The Play Yellow movement was championed by Jack and Barbara Nicklaus in an effort to raise money through the golf industry for Children's Miracle Network Hospitals throughout the country. Play Yellow is a widely supported initiative in the golf world and boasts the support of well-known golf entities, such as the PGA TOUR, Callaway, PGA TOUR Superstore, and more!
For more information on how you can support the Play Yellow movement or get involved in any Play Yellow events, please contact Kendall Rowden.
Get Involved
Compete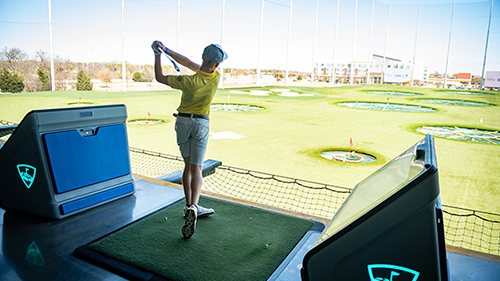 Swing Fore Miracles (October 7, 2022)
As the local Children's Miracle Network Hospital for the Dallas region, Children's Health will host their signature Play Yellow event, Swing Fore Miracles, a Topgolf tournament on October 7, 2022 at noon in The Colony. This corporate event will allow participants the opportunity to learn about Children's Health's mission to make life better for children, provide team building time with their colleagues through competing in the tournament, and promote networking with other corporate supporters of Children's Health in the pre-tournament networking session.
Host an Event or Campaign
Interested in organizing a golf-related tournament, competition, or point-of-sale campaign benefiting Children's Health? Email Kendall Rowden to get more information on how to get involved or how to add your event to our calendar below.
Upcoming Community Events
Support Children's Health by participating in these third-party events and campaigns hosted by Play Yellow community supporters.
PGA Memes Challenge:

May 23rd: Bedminster, NJ
August 29th: Los Angeles, CA
October 24th: West Palm, FL
Play Yellow Ambassadors - John and Jacob Senden
In 2017, PGA TOUR professional John Senden's son, Jacob, was diagnosed with an aggressive, malignant brain tumor the size of a golf ball. The doctors at Children's Health saved Jacob's life after an emergency brain surgery at Children's Medical Center Dallas. Following six months of chemotherapy and six weeks of radiation, Jacob's tumor decreased to the size of a pea. Jacob has regular visits with his medical team at Children's Health and now leads an active life. He recently received his driver's license and stays busy by playing golf, solving Rubik's Cubes, making music on his marimba and serving as the Children's Health Play Yellow Champion. Read Jacob's full story on our website.

John Senden was recently named the Play Yellow National Brand Ambassador for the PGA TOUR and advocates for Children's Health by sporting a Play Yellow and Children's Health co-branded golf bag while playing on the Champions TOUR.
Sign up for our newsletter
Sign up for our monthly digital newsletter to receive the latest headlines and highlights of philanthropy at Children's Health.