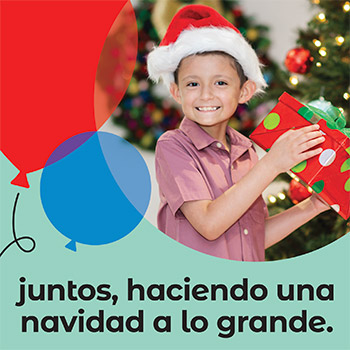 Juntos, haciendo una navidad a lo grande
Del 2 de noviembre al 4 de diciembre, los clientes tendrán la oportunidad de hacer una donación a Children's Health en el registro de su El Rio Grande local. Esta oferta está disponible solo para compras en la tienda.
From Nov. 2 to Dec. 4, customers will have the opportunity to make a donation to Children's Health at the register of their local El Rio Grande. This offer is available for in-store shopping only.