The 2019 Red Balloon Children Helping Children Tennis Tournament, benefiting Children's Health℠, will be held September 21 - 22 at High Point Park Tennis Center in Plano. Celebrating 29 years, the event for boys and girls ages 8 to 18 will include prizes, kid-friendly activities, a silent auction and more.
The players and their families raise money to support the Children's Health Pauline Allen Gill Center for Cancer and Blood Disorders, where more than 1,000 new patients are cared for each year, making it the largest childhood cancer and blood disease center in the region.
Our Honorary Hero

Kaitlyn is a 9-year-old girl who loves cheerleading, dance and making new friends. But for most of her life, she has battled cancer.

About the Cause

The Sumrow family started a tradition of philanthropy in honor of their son whom was successfully treated at Children's Health for cancer.

FAQs

If you have questions about the tournament or fundraising, review our frequently asked questions for help.
2019 Event Sponsors
Thank you to each of the individuals and organizations who provide support and make this event possible.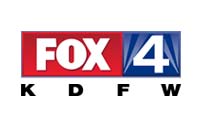 Dallas Tennis Association
Keith A. Heier, M.D.
Pam and Ken Sumrow
Strobel Prosthetics and Orthotics
Tennis Competitors of Dallas
Sign up for our newsletter
To receive the latest headlines and highlights of philanthropy at Children's Health, please sign up for our monthly digital newsletter.