Feb 24, 2021, 1:19:40 PM CST
ZaZa
SUPERPOWER: Running fast and showing cancer who's boss
They gathered in their blue scrubs waving handmade signs that read "Way to go ZaZa!" in blue and purple marker.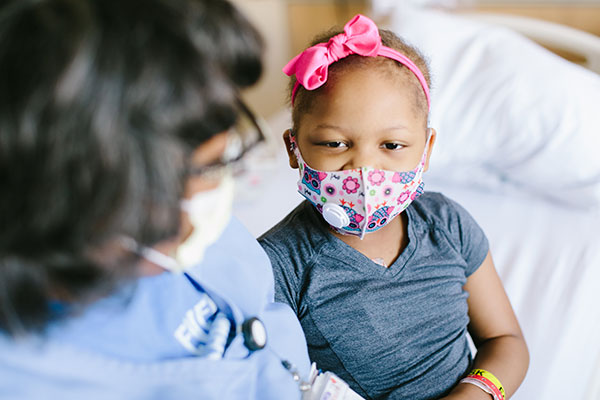 The "Rocky" theme song blasted through speakers as the double doors swung open, revealing 7-year-old A'Zyriah, better known as ZaZa, donning a pair of golden boxing gloves.
She shuffled forward like a pro fighter in sparkly boots, punching the air, as a tunnel of Children's Health team members cheered.
The triumphant soundtrack was a celebration of ZaZa's latest victory in the fight against cancer, after a successful stem cell transplant saved her life. The tribute was also an anthem to the clinical team and her family who stood by her side.
"I told A'Zyriah, 'The fight is over. You need to put on your boxing gloves and show them that you won,'" her mom, Schequila, said. "She's walking in her victory."
Diagnosed with acute lymphoblastic leukemia in 2018, A'Zyriah has been in and out of Children's Health for the last couple years. And when leukemia cells were rediscovered in April 2020, a stem cell transplant from her little brother was her next hope.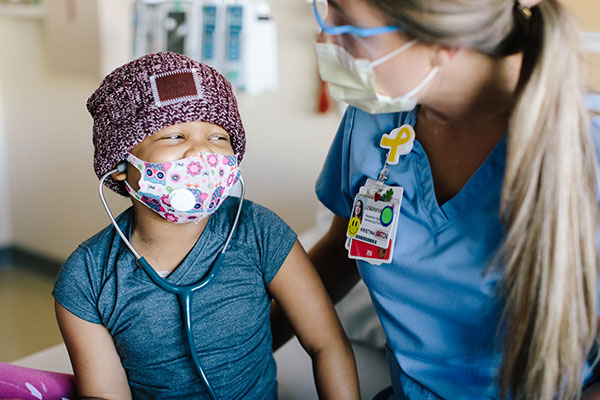 "The cancer was so aggressive, and she was getting weaker and weaker," Schequila said. "I was the one who was the big cry baby. But A'Zyriah kept saying, 'I'm OK, mama.'"
Schequila credits her daughter's life to the league of support that surrounded ZaZa throughout her cancer journey.
The doctors: who embraced the family and reassured Schequila that ZaZa would remain the sassy little girl who loves to chat with strangers, sing silly songs and run as fast as she can.
The nurses: who patiently cared for her, even on her toughest days.
The Child Life specialists and Spiritual Care chaplains: who came with games, stories and just to listen.
"The whole team at Children's Health showed so much loved toward my daughter. You felt like family," Schequila said.