December 10, 2019
Ryan Campbell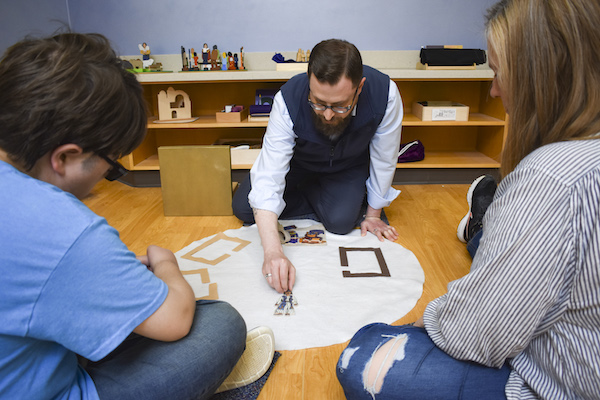 The three sat cross-legged on carpet squares in a serene room with soft lighting.
The Godly Play chapel is a quiet oasis next to a bustling hospital hallway.
"You want to get into this story and see what happens?" Ryan Campbell, Manager, Pastoral Care, gently asked 15-year-old Connor and his mom.
Diagnosed with Neurofibromatosis Type 2 – a benign tumor of the brain, spinal cord and peripheral nerves – Connor has been making these trips for several years to the Godly Play chapel to visit with Ryan before his appointments at Children's Medical Center Dallas.
While there, he tells Ryan that he's glad to have finished his STAAR exam, how he got a new Persian cat named Portia and that he's nervous for his next doctor's appointment.
As a chaplain, Ryan calls himself a collector of stories like Connor's.
"And they're stories about something that is happening to them, something they have no control over," Ryan said.
He said this is part of the holistic care that Children's Health offers its patients and their families beyond the clinical diagnosis that drives his giving.
"There are so many aspects of psychosocial support and family support services that Children's Health provides that isn't billable, but that still upholds the mission and values of the organization that I feel like I can't not support that," Ryan said.
Back in the Godly Play chapel, Ryan asked Connor, "What is something so precious to you that you might give up anything for?"
Connor listed some of the people in his life: his mom, his friends, his brother.
"The ability to be free from disease," he added.
Choose Children's Health
Ryan gives to Children's Health because he believes in supporting the holistic care offered to patients and families.
During this season of giving, join Ryan in choosing Children's Health by donating, advocating or volunteering.