Oct 1, 2019, 5:23:24 PM CDT
Noah
Spirit Halloween recently reached the $1 million mark in donations to Children's Health. To help celebrate, one of our Halloween-loving patients, Noah, made a special trip to check out their Frisco location and get a behind-the-scenes look at how their spooky animatronics work.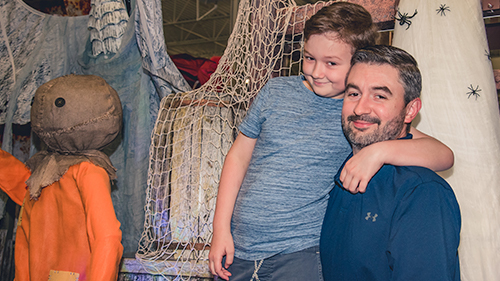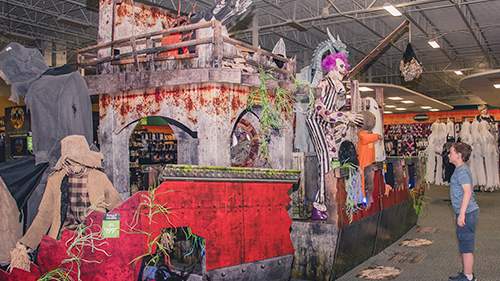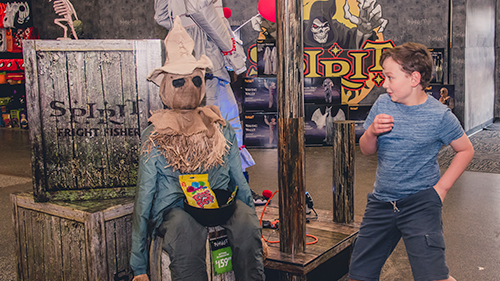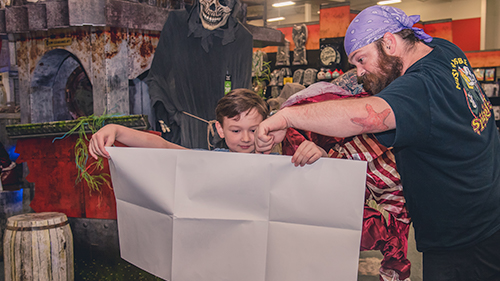 "I don't think he slept much last night. He was really excited to come here," Noah's dad, Chad, said. "He's been bored and homesick. His favorite days are when he gets to go to the hospital."
Diagnosed with Acute Lymphoblastic Leukemia days before his first birthday, Noah has beaten cancer twice. But his family learned last December that his leukemia – a cancer of blood and bone marrow that is the most common childhood cancer in the United States – had relapsed for a second time.
Now, 8-year-old Noah regularly visits Children's Health for monitoring and CAR-T cell therapy for the treatment of relapsed Acute Lymphoblastic Leukemia. The cutting-edge treatment is an attempt to avoid a bone marrow transplant, which is especially dangerous for him since he is at risk for radiation toxicity because of prior radiation treatment.
But Noah has always loved Halloween and everything that comes with it – the spooky decorations and scary animatronics of zombies and witches that jump out when you walk by; a pillowcase full of trick-or-treat candy; and of course, the costumes.
He keeps a handful of Halloween decorations like a talking skull on his dresser at home in San Antonio all year.
"It's fun to be scared," Noah said.
His grandmother owns a San Antonio-based costume rental shop, and he's grown up around the magic of transforming into someone else – or something else – for a night. He won first place a couple years ago in a worldwide costume contest for his Minecraft costume of Wither Storm.
"Halloween is his favorite time of year," Chad said. "And knowing that Spirit gives back to Children's Health, we'll buy a few more props every year if it goes to a good cause."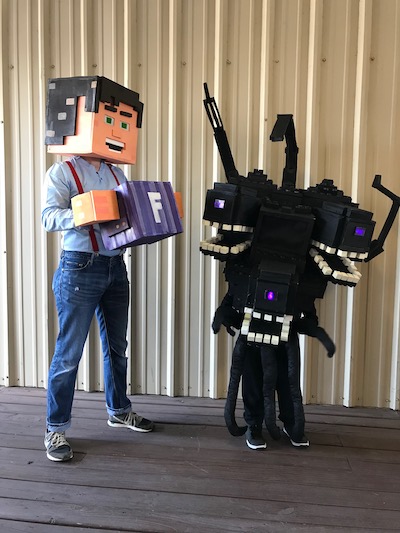 Support the cause with your spirited shopping!
Through Oct. 31, get 10% off your total purchase and 10% is donated to us when you use the coupon linked here.