July 30, 2021
The Highest Level of Neonatal Care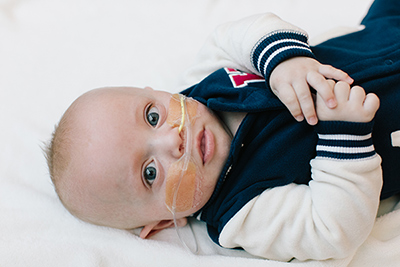 From prenatal diagnosis and time in the NICU, to ongoing developmental care, our collaborative and compassionate neonatal/perinatal team is equipped to treat and care for the most critically ill from newborns and through age 5.
Children's Health is home to some of the nation's top neonatologists and developmental pediatric specialists who utilize the latest technologies to help babies grow in the hospital and thrive at home.
In 2020, our Neonatal Intensive Care Unit (NICU) wåas re-designated as a Level IV—the highest possible level—meaning we offer care for the most complex and critically ill newborns, and never have to refer a baby to another hospital for care. In fact, the NICU at Children's Medical Center Dallas is the only nationally ranked Level IV NICU in North Texas.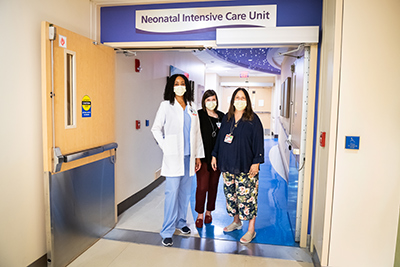 Children's Health continually identifies and implements new solutions to improve the care of neonates across the region. For example, infants and babies are now able to receive urgent, world-class care even faster thanks to the recently launched neonatal TeleTransport program, which enables our NICU experts to virtually assess patients; speak with referring doctors and parents; and help optimize a baby's condition before being transported to Children's Health for neonatal care.
Philanthropic support plays a significant role in the development, continuation and expansion of various new programs and initiatives for these tiny patients and their families—all of which contribute to the program's reputation, accolades and trust from families and providers across the region.