Jun 29, 2020, 11:45:06 AM CDT
Myra
Myra had only been gone a couple of days when Leigh picked up the phone with an offer to fly her best friends to Dallas.
"We called them and said, 'We don't know why or how this is possible, but we are able to get your whole family here to celebrate Myra's life,'" Leigh said.
Leigh needed her friends close as she grappled with the loss of her baby daughter, who in her young life had fought cancer twice.
These friends, Ryon and Rebecca, were like brother and sister to Leigh and her husband, Kenneth. They were the ones who helped the couple get past their fear of getting married and having kids.
And she needed a way to get them here.
Through a medical transportation grant from Southwest Airlines, Leigh was able to fly the friends and their three children, Claire, Eden and Eleazar, from their Colorado home to Texas for Myra's funeral.
"They were there to take care of our daily needs while we did these horrible, impossible things that you never want to do as a parent. Having them here was immensely helpful during that time," Leigh said.
-----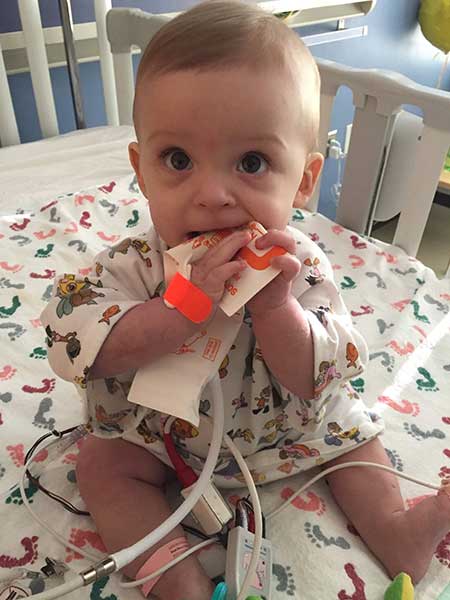 It started with bruises that wouldn't go away.
Myra was eight months old, full of joy and eager to explore as she entered the crawling and wobbling stage of life. Her twin brother, Collin, was the same, scooting around and collecting scrapes and bruises along the way – but his bruises always healed in a day or two. Myra's didn't.
By this time, Leigh began to recognize other differences. Collin had caught up and surpassed Myra developmentally. The normally energetic and excitable Myra was also sleeping more, wasn't eating as much and her skin tone had turned slightly gray.
A visit to their pediatrician led to a same-day appointment at Children's Medical Center Plano, where Myra got her blood drawn.
As Leigh sat helplessly and watched her young daughter get pricked with a needle, she noticed the phlebotomist was struggling to extract blood from Myra's little arm. "Should it really be this difficult?" she thought.
A few hours that felt like a lifetime passed before Leigh got a phone call with a shocking instruction: "Take Myra to Children's Medical Center Dallas immediately."
Myra's bloodwork was abnormal, and they needed to take a closer look.
Thoughts raced through Leigh and her husband Kenneth's head as they rushed to Dallas.
Once they arrived, they were floored by the news: Myra had leukemia.
"When you hear that, it's like your head could explode," Leigh said. "There's no way your child could have cancer."
***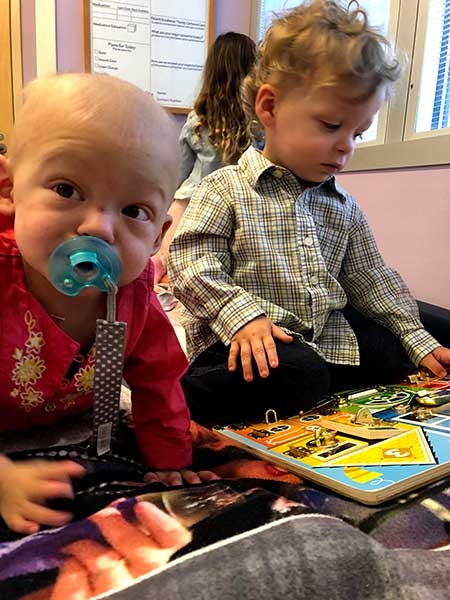 Myra's condition when she first arrived at Children's Medical Center Dallas, the flagship hospital of Children's Health℠, was more dire than Leigh and Kenneth could have imagined.
Her white blood cell count was extremely high – more than 35 times above the normal level. Doctors ordered an immediate admission and blood exchange until her entire blood supply was completely new.
As Leigh watched Myra's blood flowing out of her body, she stared, confused as a strange orange-colored liquid began to fill the tubes.
"Are they mixing her blood with something on the way out?" she thought.
But the thick, orange liquid was Myra's blood, discolored by the incredibly high white blood cell count, explaining why it had been difficult for the phlebotomist to draw her blood in Plano.
At that moment, Leigh realized her baby girl was very sick.
Myra had about a 50-50 chance to beat her mixed phenotype acute leukemia, a very rare type of leukemia.
***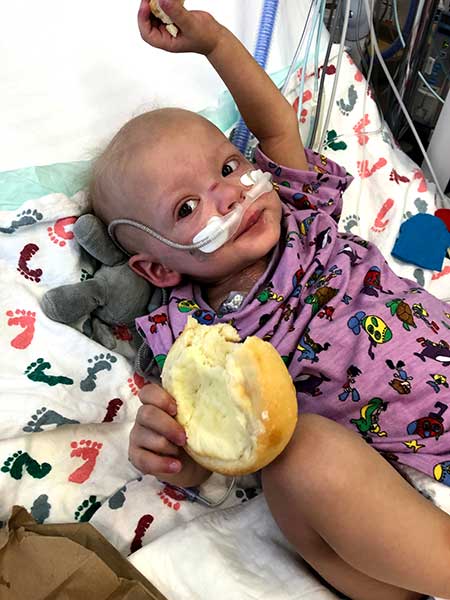 After more than six months of intense treatments and sleepless nights, Myra's bone marrow biopsy came back with no signs of leukemia. She was in remission.
Leigh was grateful for the care Myra received at Children's Health from the doctors and nurses to the concierge and janitorial staff. She even befriended workers in the cafeteria who served her a hot meal on a hard day.
"There was this sense of respect, camaraderie and care," Leigh said. "Everyone was supportive, helpful and kind. Not everyone knew what we were dealing with, but they cared that we were supported."
After being discharged, Myra wasted no time exploring the world around her. She learned to walk, filled the family's home with constant jabbering and danced to her favorite tunes.
But after seven weeks of being home, Leigh noticed some changes that worried her – a constant runny nose and a swollen eye among them.
A quick trip to the doctor confirmed the family's worst fear: The cancer was back.
But this time, it was back in a different way, which made the disease more difficult to treat after Myra's first cancer fight.
The family enrolled Myra in a groundbreaking treatment trial for a few weeks, but it wasn't successful.
On Nov. 5, Myra went home on hospice care and passed away 11 days later, sleeping in the arms of her loving mother.
•••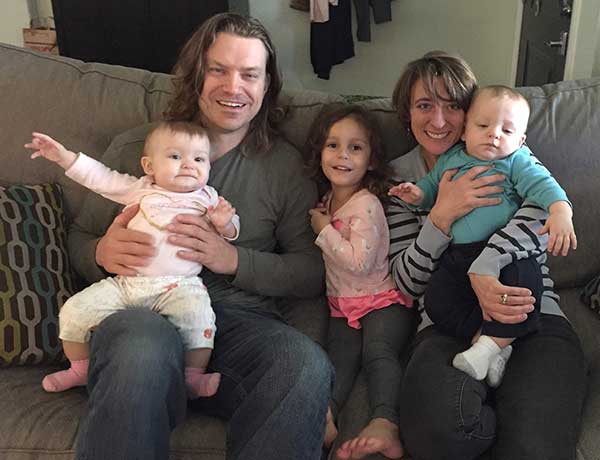 Although their Southwest Airlines flight landed five days after Myra's passing, the moment Ryon and Rebecca arrived with their children brought a wave of emotion to Leigh and Kenneth.
"It was an overwhelming moment because the kids were so sad that they didn't get to see Myra again," Leigh said.
And while they were happy to be together once more, a piece was missing without Myra.
"At Southwest, we are all about connecting people to what's most important in their lives. In this case, a memorial to celebrate sweet little Myra," said Laura Nieto, Director of Community Outreach at Southwest Airlines. "We are humbled to have connected these families so they could support one another."
Living without their little girl will never be normal, but at the memorial service and in the months following her passing, they have done their best to remember Myra's smile, her personality and her spirit.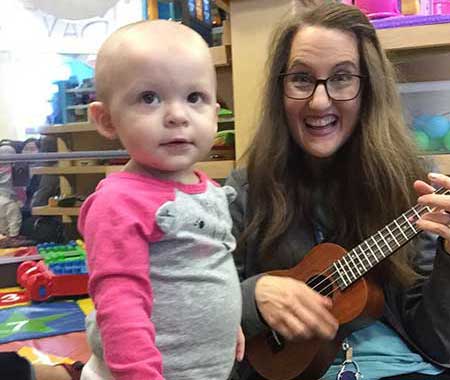 "The things we remember about Myra the most are that she was easy going, she loved music, she loved to dance, and she loved to eat," Leigh said. "Even when she had to do all these horrible treatments, she would protest, but she would get it done and then snuggle us. She was the most easy-going child I've never known."
As for the care they received at Children's, Leigh is eternally grateful.
"We never felt alone," Leigh said. "The doctors were on top of everything. For having such a horrible diagnosis and having such a horrible outcome, the fact that they gave us an extra 14 months after that first weekend where things looked so bleak, we are nothing but grateful."
Southwest Airlines Medical Transportation Grant Program
10,000 :: number of roundtrip tickets donated this year to help connect patients to life-changing medical care.
$35 million :: Amount Southwest Airlines has donated to this special community outreach program since 2007.
150 :: number of vouchers Children's Health receives through 2021.
Get your corporation involved in supporting the Children's Medical Center Foundation. Contact our director of corporate partnerships, Aracely Muñoz, at aracely.munoz@childrens.com.