Aug 27, 2021, 11:19:57 AM CDT
Leo and Reagan
Reagan sat in the dugout saying a prayer.
It was the bottom of the last inning in his baseball's team's championship game against their archrival. The score was tied. There were two outs, and the winning run was on third base.
Then-9-year-old Reagan was the next up to bat.
"You want to be a hero?" his coach asked him.
Standing against the fence, his mom, Jaimee, closed her eyes, unable to watch. She knew her son ran slower than the other boys because lifelong pain in his body had weakened his legs.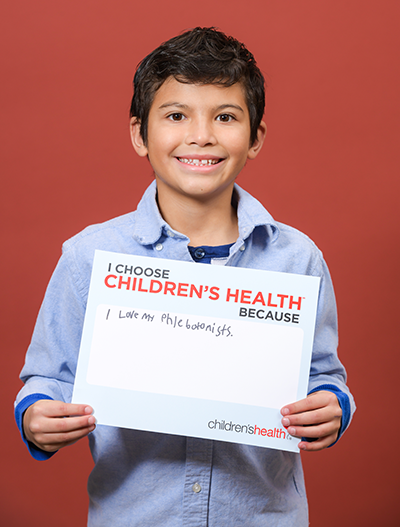 Instead, she listened, holding her breath until she heard the crack of the bat, gasps from the crowd and an eruption of cheers as Reagan stepped safely onto first base and his teammate crossed home plate.
Diagnosed with sickle cell disease as a newborn, Reagan, now 14, has learned to live life in pain.
His younger brother, Leo, also was diagnosed with the genetic disease at birth.
The boys were referred to the Pauline Allen Gill Center for Cancer and Blood Disorders at Children's Health, where a team of specialists began working with them to identify the best approach to managing their disease.
Sickle cell, which has no cure, causes red blood cells to become rigid and contort into a crescent moon shape. The disease can manifest through repeated infections and varying degrees of episodes of pain when the inflexible red blood cells get caught in the body's tiny blood vessels.
Reagan and Leo do not have the most common variant of sickle cell disease, and for most of their lives, there have not been effective treatment options to offer because of a lack of available FDA-approved therapies.
Even today, there are only a few options available and curative treatments are still being actively researched.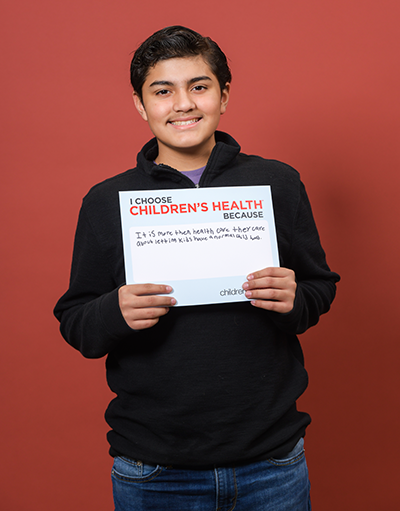 But even though the disease is invisible, the pain is real.
"It's nice to have Children's Health as a place where the boys know they're going to be taken seriously— because being believed is such a question mark for people living with sickle cell disease," Jaimee said.
For Reagan, repeated pain has weakened muscles in his right arm—the arm he uses to throw a baseball— and his left leg. He also has seen a psychologist at Children's Health to learn mental tactics to help cope with the pain. Jaimee and her husband encourage the boys to live life as if they don't have the disease—"life without limits" is their motto.
***
Reagan knows that his sickle cell disease doesn't define him, but recently he's become an ambassador for the disease to his peers.
"I don't mind when my friends ask me about it," he said. "I think it's important to help others learn about sickle cell disease."
In June, Reagan combined his love of baseball and his desire to increase awareness of sickle cell at a baseball tournament that was held on World Sickle Cell Day.
He worked with a uniform company to design special uniforms in honor of sickle cell awareness—from the hats all the way down to the socks. He also worked with the tournament director to sponsor a blood drive and Be The Match registry drive at the tournament.
"To have so many people come together to support his efforts has been amazing to see," Jaimee said. "I'm proud of how Reagan is finding his voice and raising support for sickle cell disease."