Dec 9, 2022, 10:28:19 AM CST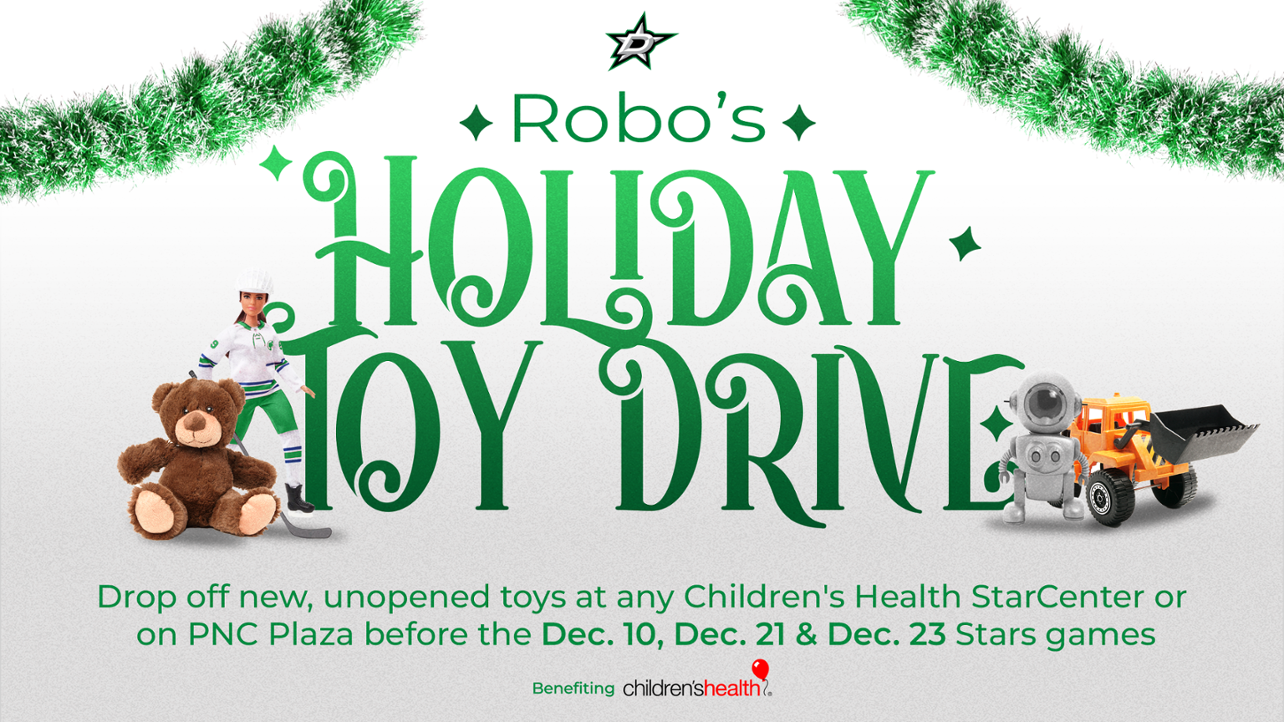 Dallas Stars forward Jason Robertson will hold a 'Robo' Holiday Toy Drive benefiting Children's Health. The toy collection will begin Saturday, Dec. 10 and run through Friday, Dec. 23.
"This is a time of giving, and I want to do my part in ensuring these kids have a special holiday season," said Robertson.
Gift ideas include light-up toys, activity centers and shape sorters for infants and toddlers, action figures, baby dolls and preschool CDs for preschool and school-age children and gift cards, headphones and sports equipment for teenagers. Additional gift ideas include board or electric games, trivia games and Jenga. A comprehensive list of gift recommendations can be found here.
Donation sites include the Plaza level of American Airlines Center prior to Stars home games on Dec. 10, Dec. 21 and Dec. 23 and at all Children's Health StarCenters.
All items must be new, unused, in its original packaging and latex free. Items should not be gift-wrapped.