Oct 3, 2022, 12:58:15 PM CDT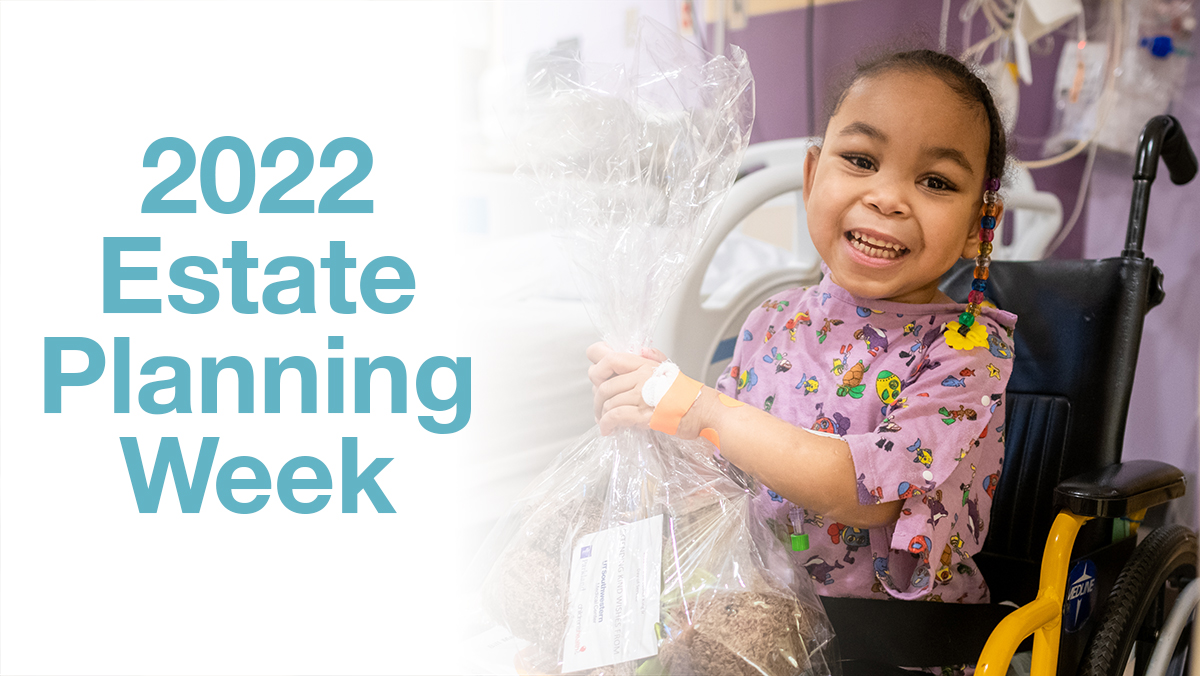 October 17-23rd is National Estate Planning Awareness Week and Children's Health wants to help you make the most of it! Ensuring your loved ones are protected and causes you cherish brings peace of mind.
If you're wondering why you should be thinking about your will, we're here to answer the most common concerns about making estate plans:
It's too early for me to think about my will! We hope you won't need to use it for many years to come, but it is never too early to start planning ahead. Whether you are eighteen or eighty, having a will can give you peace of mind that your wishes and loved ones are taken care of, no matter what.
I planned my estate a couple of years ago so I'm set. Have you acquired property? Do you have children? Life changes fast, so it is recommended that you update your will and beneficiaries at least every five years.
Estate planning is always so expensive. It can be, but the Children's Health has partnered with a free, online resource that guides you through the process of creating a legally valid will in 20 minutes or less. You will also find beneficial tools to help you create a wholistic plan such as a power of attorney.
What else do I need to know? Open enrollment is a great time to check your beneficiaries on your retirement plan and life insurance are all up to date. When you do this its simple to add a charitable gift as a fixed amount or percentage.
If you have any further questions about NEPAW, or if you want to learn more about how you can support Children's Health in your will, please feel free to reach out. If you choose to add
Giving a gift in your estate plans does not cost you anything today but will create a sustainable future of world class care for all north Texas children. If you don't have a will you can create one free of charge at childrens.com/mywill.
Please be sure to let us know if you make this choice. It will be our privilege to extend invitations to special events and other benefits just for those who have chosen to build a legacy at Children's Health.