Sep 21, 2022, 11:58:04 AM CDT
Axel
Jessica and Sergio waited 10 days in the hospital to take their newborn son home.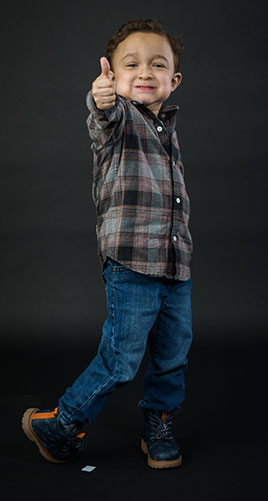 Born in December 2017, Axel was rushed to the Neonatal Intensive Care Unit (NICU) at a local hospital. His bilirubin levels were too high, which meant doctors had to figure out whether his liver was producing too much bile or if it was unable to process it.
Either way, the situation put Axel's health at severe risk.
"When we were discharged, it was a huge relief, but we also knew that Axel's liver issues weren't over," Sergio said. "And we had a direct referral to Children's Health so he could get specialized care."
After a series of tests, scans and a liver biopsy, Axel was diagnosed with Alagille syndrome -- a rare, life-threatening disease that meant his liver didn't develop enough ducts to properly drain bile. And when that bile built up, it was toxic.
"It was a scary diagnosis, but the team at Children's Health gave us a lot of hope that the doctors could make a plan to keep Axel healthy," Sergio said.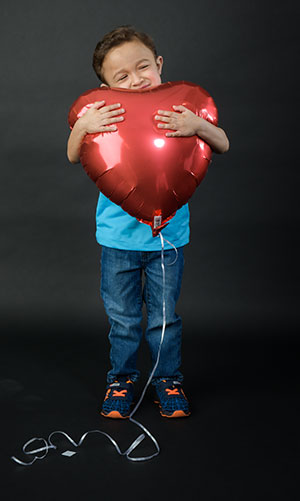 At home, Axel's health was managed by medications to increase bile flow, a specialized diet and vitamin supplements. But Axel's liver continued to fail.
"Even though we knew transplant was always a possibility, suddenly in the summer of 2020, we found ourselves meeting with the liver transplant team to talk about adding him to the transplant list," Sergio said.
For the next 11 months, Axel's parents waited for a donor liver as they watched their son's health decline.
"The waiting game is frightening. Our biggest question was, 'Would we get one in time?' It was so unbearable that I started the process of becoming a living donor," Jessica said. "I'm his mom, of course, I would have given him anything to live."
Then – unexpectedly – the call came.
Jessica still has the 19-second message on her phone from a transplant coordinator, telling her that Children's Health had a liver for Axel.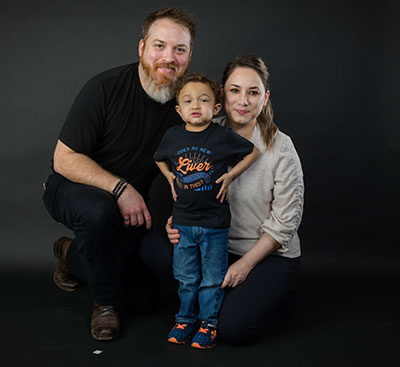 The couple spent seven hours waiting while one of the country's top pediatric transplant surgeons removed their son's liver and placed a new one in his body.
Within a few days, Axel's energy, his color and his personality came to life.
"It was like meeting our child for the first time," Sergio said. "Even after this huge surgery, the tiredness he carried with him everywhere was gone."
Less than two weeks after the transplant, the family was back home.
Now, Jessica and Sergio find gratitude in every milestone and give back to Children's Health through work fundraising campaigns and holiday toy drives. They want to help other kids like their son.
"We had some scary conversations and too many unknowns. But Axel had some of the best pediatric doctors in the world caring for him right here in Dallas," Jessica said. "Knowing that people give money to make sure that this care is available is heartwarming, because it means more kids like Axel will get the care they need."