Nov 30, 2021, 9:54:46 AM CST
Annabella
Annabella and her family don't know who she would be without the faded scar across her abdomen.
Born with a rare liver disease, Annabella was five months old when she was put on the list for a liver transplant at Children's Health℠ And a few months later, her family got the call: There was a new liver for Annabella.
Now 10 years old, this year marks a decade since her life-saving transplant surgery at Children's Health.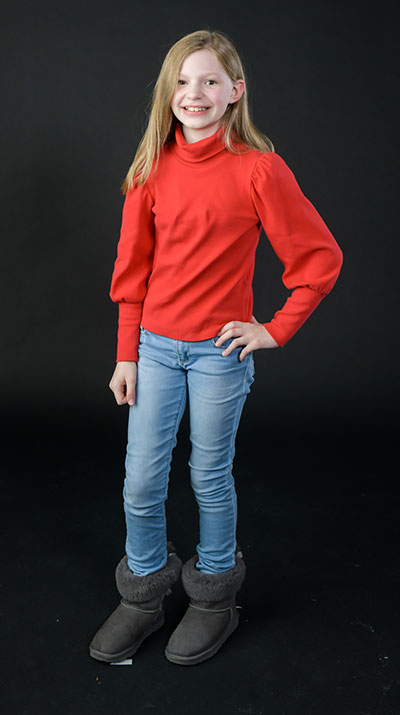 "I remember I was so nervous post-transplant about Annabella doing this or that," her mom, Alexa said.
"And whenever I was worried, Dr. Dev Desai would look at me and say, 'Alexa, we transplanted her so that she could live. Now, you need to let her live.'"
To celebrate the 10th anniversary of Annabella's transplant, Alexa tacked a timeline of photos on the family's kitchen backsplash, chronicling the life her daughter was able to live because of her transplant.
There were photos of Annabella as a sleeping newborn with a fluffy bow on her head, weeks before her parents knew she was sick. Another of Alexa cradling a smiling baby Annabella, wrapped in a hospital blanket at Children's Health shortly after her diagnosis.
There were photos of post-transplant doctor appointments; birthday celebrations; Christmas mornings; the arrival of Annabella's younger sister, Emmeline; and past transplant anniversaries.
"The time seems so long ago, and yet, it doesn't," said Shad, Annabella's dad. "While it's been 10 years, a lot of those same clinical team members are still at Children's Health. For the last decade, they've watched Annabella grow up, and they've been there for us."
In honor of fellow patients and the team members who cared for Annabella, she and her family help decorate Children's Health for the holidays each year, sponsoring a tree for the Solid Organ Transplant Clinic.
And this year, Annabella's artwork inspired the design of a special edition Christopher Radko ornament, sold by the Women's Auxiliary to Children's Medical Center to help raise funds for Children's Health.
"I remember being in the hospital close to Christmas the first time we were admitted, and I was impressed with how Children's Health helped you feel the magic and spirit of the holidays. That made an impact on us to give back each holiday season," Alexa said.
"I'm so glad we put our trust and faith in Children's Health to take care of Annabella."