Sep 1, 2022, 1:10:10 PM CDT
A Celebration of Giving to Others
How a new Ace Hardware in Plano is building a culture of fundraising to support Children's Health
Several years ago, Mansoor "Max" Ali and his wife were looking for a great place for their kids to grow up and run a business.
But Mansoor didn't want to be just any business owner. He wanted to run a store that was a catalyst for giving back.
In 2016, his family moved to Plano, and a couple of years ago, Mansoor opened the city's first Ace Hardware, which partners with Children's Miracle Network Hospitals (CMN) to direct money raised through fundraising campaigns to pediatric hospitals like Children's Health.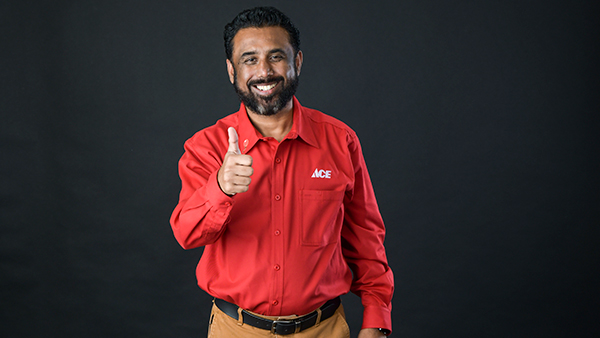 "It's motivating and gratifying to know that every dollar our store raises goes directly to Children's Health, to the doctors and nurses at the hospital where we live," he said. "I can't think of a better cause."
Mansoor's store is in its second year and fundraising through CMN has played a big role in helping his team build connections with the Plano community.
"What I like about our campaigns is that they're a celebration of giving to others as much as they're about raising money," he said. "We love that right when a customer walks in the door, they know we're raising money for kids.
"Every dollar we raise represents a community member who is stepping up to help the kids who need it at Children's Health."
Like many parents, Mansoor said having a top-tier pediatric hospital nearby gives peace of mind to him and his wife.
"When you decide where to raise your family, two of your biggest priorities are access to quality education and healthcare. I'm fortunate to have kids who are healthy, but if they ever get sick or injured, I know Children's Health will be ready for whatever they need," he said. "Through Ace, I'm supporting the resource I want to ensure is available for my children and every child in our community."
Reflecting on the last couple of years, Mansoor said his greatest success is showing his kids that it's possible to live your values at work and at home.
"Our family is Ismaili Muslim, and in our faith, we prioritize unity and goodwill. It's important for us to help others live a better quality of life," he said. "Through Ace Hardware and Children's Miracle Network, I'm able to fulfill both of those priorities."
Ace Hardware is matching your gift on North Texas Giving Day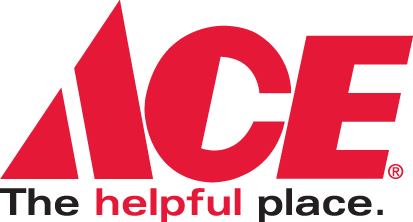 This year, our caring partner Ace Hardware is teaming up with Children's Health to double every unrestricted gift made online for North Texas Giving Day from Sept. 1-22, up to $150,000. These contributions help Children's Health respond to the greatest needs of children and families across North Texas and beyond.
If you make an online donation starting on Sept. 1, they'll match your gift dollar for dollar to go twice as far. That means you can do double the good when you support Children's Health during North Texas Giving Day.
Learn more about getting involved and giving to the cause.