Aug 24, 2021, 11:21:04 AM CDT
Changing Lives for Neighborhood Children—One Sale at a Time
Zach Jablonowski stood behind the counter, clicking the keys of the cash register as he's done for the last 16 years, when his parents opened the first Jabo's Ace Hardware in Coppell.
"Would you like to round up your purchase to support Children's Health?" he asked the customer.
The question is one every cashier at the family's four hardware store locations asks after each transaction because they understand 100% of the money raised when customers round up—no more than 99 cents—goes to support local Children's Miracle Network Hospitals (CMN) like Children's Health.
In 2020, the Coppell store raised more than $45,000 through Round Up for Kids and other efforts to benefit Children's Health, qualifying the hospital to receive additional grant dollars.
Those funds help support the hospital's areas of greatest need and services that rely on philanthropy like the Pet Therapy program and Child Life.
"We're a neighborhood Ace, so we need to support our neighborhood. We can't expect the community to support us if we don't support them," said Zach, who oversees marketing and in-store experiences for the franchise.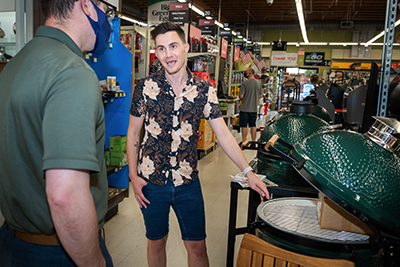 One of the pioneers among Ace store leaders to begin using round up, Zach often preaches about the benefits of it as a fundraising tool to raise money for pediatric hospitals. More than 50% of customers at the family-owned business opt to round up their purchase.
"It's just pennies, and that is making a huge impact," Zach said. "We know the kids who live in Coppell get treated at Children's Health. We see them and hear their stories. This is as local as it gets."
Zach was 14 years old when his parents quit their jobs and cashed out their 401(k)s to purchase the Coppell store. His dad, Bill, started working at an Ace Hardware Store when he was in high school and worked for Ace Hardware Corporation after he graduated college, so he had a model of what it took to run a successful business.
Zach's mom, Renae, ran the store alongside her husband, overseeing creation of The Cove Gifts—a gift store brand that also gives a portion of sales back to Children's Miracle Network.
At the Coppell store, Zach's first job was taking out the trash, but he quickly climbed the ladder to head cashier at 15 years old and helped train new employees.
The family now counts four Ace Hardware locations, and in September, they will open their fifth and largest store in Rowlett—which will include an indoor kitchen, cooking classes, design consultations and high-end clothing lines.
Last year, Zach was awarded the 2020 Ace All-Star Retailer award from the Ace Hardware Foundation, the charitable division of Ace Hardware Corporation, for his innovative approach to fundraising efforts like Round Up for Kids and other campaigns to support CMN.
But he said it's a team award that recognizes the part they play in impacting their community.
"Our family has been impacted by CMN Hospitals, and it's hard to find a family that hasn't," Zach said. "Where else are you going to put your money?"
Ace Hardware is matching your gift on North Texas Giving Day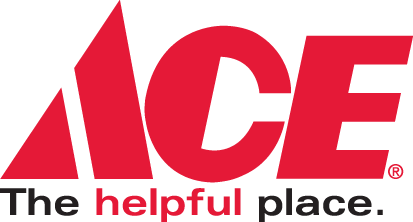 This year, our caring partner Ace Hardware is teaming up with Children's Health to double every unrestricted gift made online for North Texas Giving Day from Sept. 1-23, up to $150,000. These contributions help Children's Health respond to the greatest needs of children and families across North Texas and beyond.
If you make an online donation starting on Sept. 1, they'll match your gift dollar for dollar to go twice as far.* That means you can do double the good when you support Children's Health during North Texas Giving Day.
Also this year, Ace Hardware Foundation, the charitable division of Ace Hardware Corporation, is celebrating its 30th anniversary and its three-decade partnership in fundraising for Children's Miracle Network Hospitals (CMN).
Finally, Ace Hardware surpassed $1 million in lifetime giving throughout partnership with Children's Health. These donations come from support of local Ace Hardware retailers and the local Ace Retail Support Center in Wilmer, Texas.
Learn more about getting involved and giving to the cause.
*Using matching funds provided through prior fundraising efforts.