RE/MAX Miracle Home Program
Since 1992, RE/MAX has partnered with Children's Miracle Network Hospitals to raise more than $150 million for 170 member hospitals across North America. In Dallas, RE/MAX associates support Children's Health through donations and volunteer work, and they have collectively raised over $1 million over the years to help us "make life better for children."
Children's Health offers numerous ways to support RE/MAX's mission to "bring kids home." Learn more about how to get involved below.
Agents
If you are a RE/MAX agent looking to learn more about our RE/MAX program and marketing assets for our Miracle Agents and Red Balloon Miracle Agents please fill out our interest form to the right. You can also read about our general program in our toolkit.
Looking to buy, sell or rent a property?
RE/MAX Miracle Agents participating in the Miracle Home Program pledge to donate a portion of each transaction directly to Children's Health. If you would like to be connected to a RE/MAX Miracle Agent in your area please fill out the form to the right.
Miracle Home Impact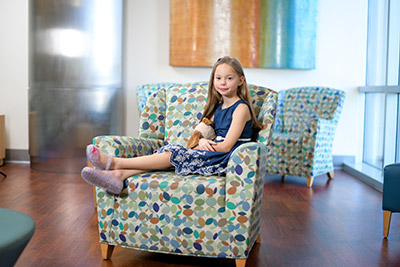 Children's Health patient Grace Vickers loves her daily pool time, boat rides, playing with her three siblings, and meeting new people. Grace also proudly serves as RE/MAX's Children's Health Champion, a local ambassador position through Children's Miracle Network Hospitals that helps raise money and awareness for Children's Health.
At six months old, Grace was airlifted to Children's Medical Center Dallas from a hospital in Cincinnati for close monitoring after coding in an Emergency Department due to an extreme buildup of lymphatic fluid in her lungs. At that time, Grace had already undergone two intensive cardiac surgeries, one of which lasted 15 hours. The team at Children's Health aided Grace in a speedier-than-expected recovery, and Grace was discharged after a combined 12 weeks in both hospitals.
Throughout the year RE/MAX supports patients like Grace through the Miracle Home and Miracle Agent Programs. These programs enable participating agents to donate a portion of each transaction to Children's Health to "help bring kids home."
For more information on the Miracle Home and Miracle Agent Programs, or to find a participating local Miracle Agent in one of the 47 RE/MAX offices across the metroplex, please contact Development Officer, Corporate Partnerships, Kendall Rowden at kendall.rowden@childrens.com or 469-616-9392.