Nov. 2020 - Foundation Board Update
With the holiday season approaching, we're grateful for you and your dedicated service to Children's Health℠. With you by our side, we've been able to ensure our caregivers have everything needed to provide excellent, compassionate care–even in difficult times.
Some of the philanthropic highlights making this possible include:
A generous $7.5 million challenge grant from Hamon Charitable Foundation to help address the pediatric mental health crisis;
More than $1.3 million raised for our COVID response fund;
Launched a new influencer strategy reaching 1.7 million social media users for the virtual Red Balloon Run & Ride;
$35K raised in an online auction for Childhood Cancer Awareness Month and Play Yellow introduced–a new initiative in partnership with the PGA Tour and Children's Miracle Network Hospitals; and
Doubled fundraising success of BOO Yard Sign Challenge with more than $44K funds raised in its third year.
Together, we'll celebrate these successes and you will hear important updates about the future of Children's at our next Foundation board meeting, which will be held virtually on December 1 at 11:00 a.m. You already should have an electronic meeting invitation with the details. Be sure to let us know if you are able to join everyone.
Then, mark your calendars for upcoming holiday events you and your family to enjoy while connecting with the mission of Children's Health. Special invitations with more details will be shared prior to each event.
JOYOUS Gratitude Concert: Friday, Nov. 13 at 7 p.m.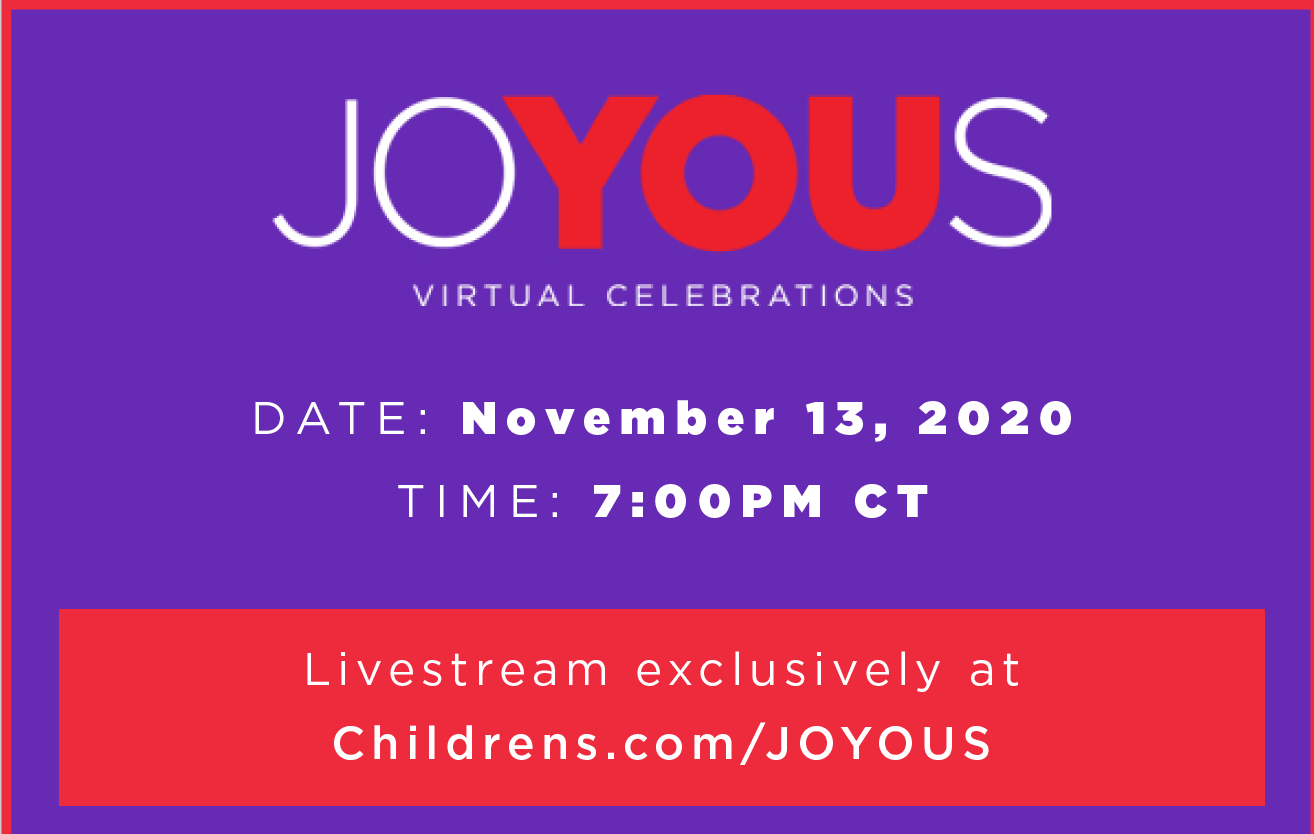 Take part in our virtual JOYOUS Concert, as we celebrate the incredible employees at Children's Health who spend each day making life better for children.
A virtual concert will feature 90 minutes of exclusive family‑friendly programing led by our emcee, WFAA anchor Cynthia Izaguirre, and featuring country superstar Thomas Rhett, country‑pop sensation and North Texas‑native Maren Morris, magician Justin Flom, Tommy Shaw of the rock band Styx, and other surprise guests. These special performers will come directly to you from their homes and private studios. The program will be interactive and the artists will engage in various activities and real‑time online chats.
A special invitation was sent earlier this week with more information, and we invite you to add JOYOUS to your calendar as a reminder.
A Season of Giving, Benefiting Children's Health: Nov. 27 - Dec. 23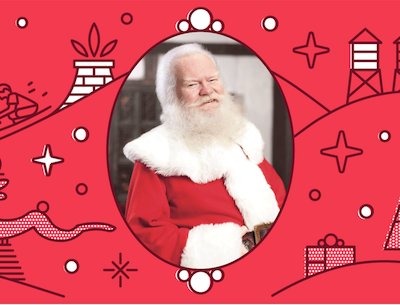 The Women's Auxiliary to Children's Medical Center Dallas continues to build upon their cherished holiday tradition by proudly partnering with NorthPark Center on a reimagined Santa Claus experience benefiting Children's Health.
Enjoy private, interactive virtual visits with the iconic NorthPark Santa Nov. 27 through Dec. 23, 2020. Thanks to our continued partnership with NorthPark Center, all proceeds from virtual visits will be donated to Children's Health.
As a Board member, we are thrilled to provide you with early access. From Nov. 14 - Nov. 21, enjoy "first in line" access to reserve your family's virtual Santa visit before they go on sale to the public. An email invitation with more details will be shared later this week. Reservations will start at $24.95 and limited sponsorships, which offer exclusive experiences and support critical needs at Children's Health, will also be available.
Virtual Tree Lighting Ceremony: Monday, Nov. 30 at 7 p.m.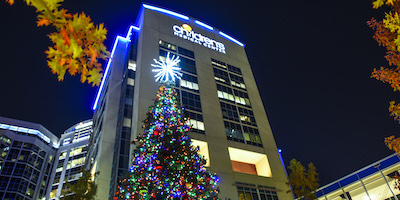 Kick-off the holiday season with our patients, team members, physicians, volunteers and special friends at the beloved Tree Lighting ceremony. Santa will join us live from The North Pole to light the trees across our campuses – Children's Medical Center Dallas, Our Children's House and Children's Medical Center Plano.
The annual Christmas Tree Lighting event provides a memorable night for the community as well as patients inside and out of the hospital. The event is completely free, and a special invitation with access instructions and a web link will be shared prior to the official ceremony.
Reunion Tower Over The Top New Year's Eve: Thursday, Dec. 31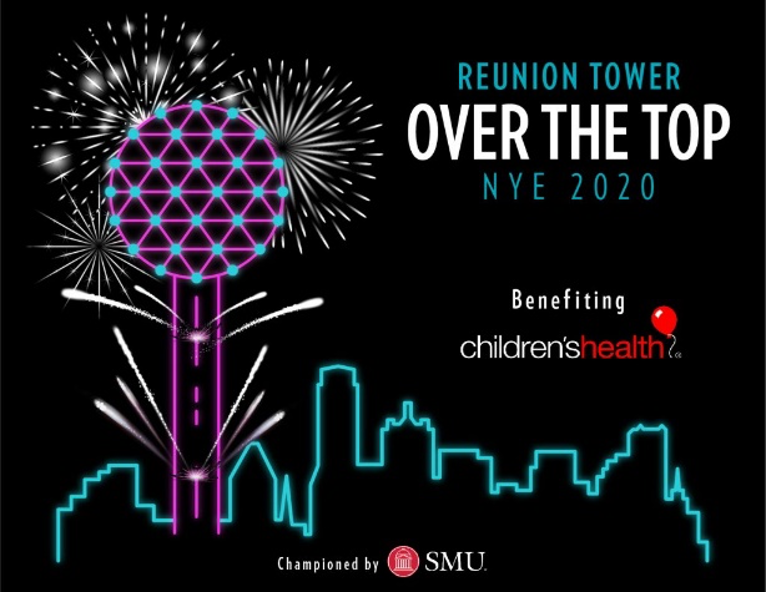 Children's Health has been named the beneficiary of the Reunion Tower Over the Top New Year's Eve Celebration – the first-ever featured nonprofit. The panoramic fireworks spectacular is one of the largest displays in the country and will light up the Dallas skyline to ring in the new year. More details will follow soon, including a special feature in the Foundation's December newsletter.