Reunion Tower Over The Top New Year's Eve Benefitting Children's Health
Dec. 31, 2020
Children's Health has been named the beneficiary of the Reunion Tower Over the Top New Year's Eve Celebration – the first-ever featured nonprofit. The panoramic fireworks spectacular is one of the largest displays in the country and will light up the Dallas skyline to ring in the new year.
"This event is our gift to the city of Dallas, and this year we want to celebrate our first responders," said Chris Kleinert, CEO and president of Hunt Consolidated Investments. "We're turning the page on 2020, and Children's Health is an organization that speaks to excellence and is something the community can rally around after this challenging year."
The event is one of the largest fireworks displays in the country and is a celebration everyone can safely watch from home on NBC5 or via livestream on Facebook and YouTube.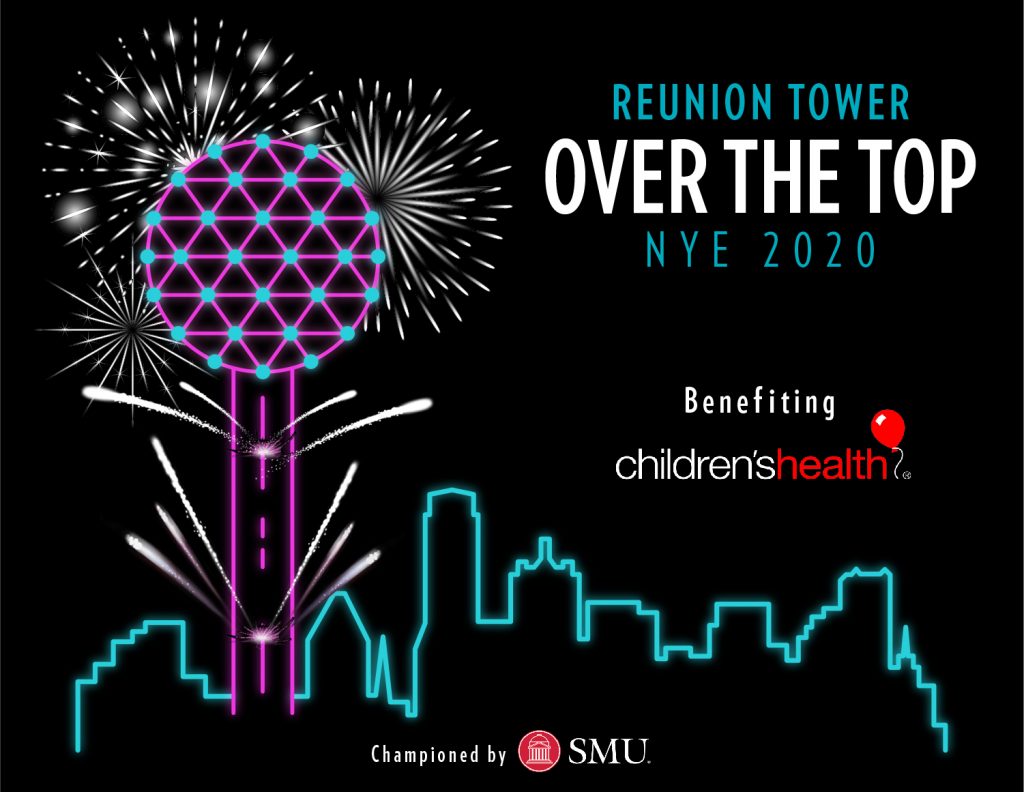 The 10-minute show, combined with a custom LED light show, is the only 360-degree, panoramic fireworks spectacular in the Central time zone, and is centered around Reunion Tower, the roughly 560- foot observation tower in downtown Dallas.
Hunt Consolidated aspires to grow the event—and its partnership with Children's Health—as media outlets continue to pick up the fireworks show. Last year, it was televised on 37 media markets across 14 states, including Hawaii.
"When it's 11 o'clock here, everybody watches Times Square," Kleinert said. "But when the clock strikes midnight, we want everyone watching us."
Interested in sponsorship opportunities? Take a look at our sponsorship outline or contact our corporate team today.
You can also make a gift to Children's Health to put us "over the top" into a new year of providing the best possible care to Texas children. The Reunion Tower NYE Foundation is challenging all Children's supporters to help raise an additional $50,000 before the first rocket goes up on Dec. 31!
2020 Sponsors
PREMIER
CELEBRATION
SUPPORTING
Sign up for our newsletter
Sign up for our monthly digital newsletter to receive the latest headlines and highlights of philanthropy at Children's Health.